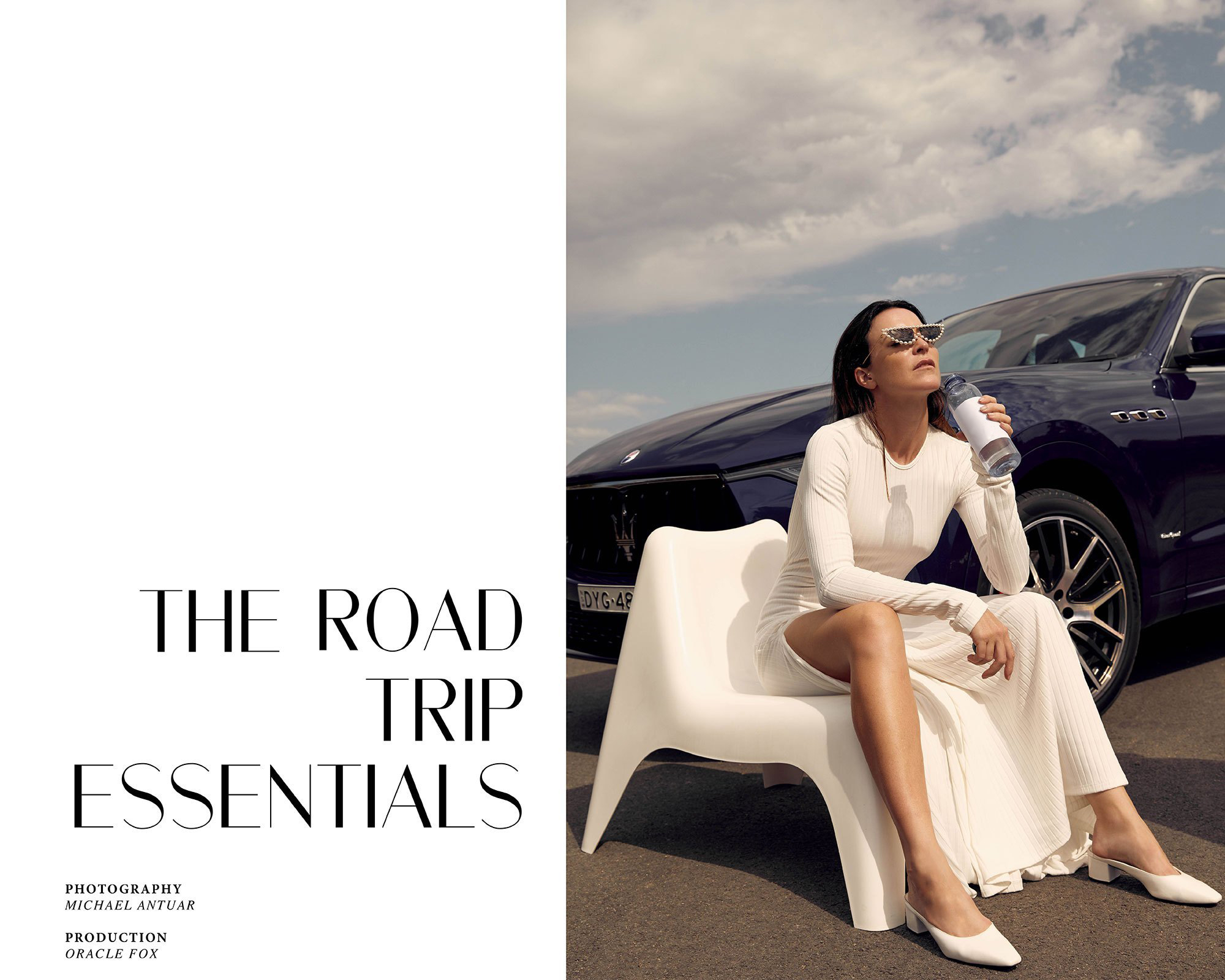 Let's be honest, this was not your normal road trip but it's been some years since I've felt the need to cruise down the highway in my own set of wheels.
 

The point of difference this time around is that this particular road trip was not inspired by any particular destination, but the journey itself… of course, having an amazing set of wheels certainly helped.
A wise man once said  'Remember that happiness is a way of travel and not a destination', in this instance the way of travel was a
Maserati Levante Gransport, sporty, sleek and certainly the best incentive to leave the world behind just for a few days.. happiness on a whole new level and a vehicle sure to keep you clear of any car-tastrophies .  Alas, this girl was a little out of practice when it comes to road trips and so it seemed clear to me that I needed to take some much-needed advice from friends and family when it boiled down to what to pack for the journey.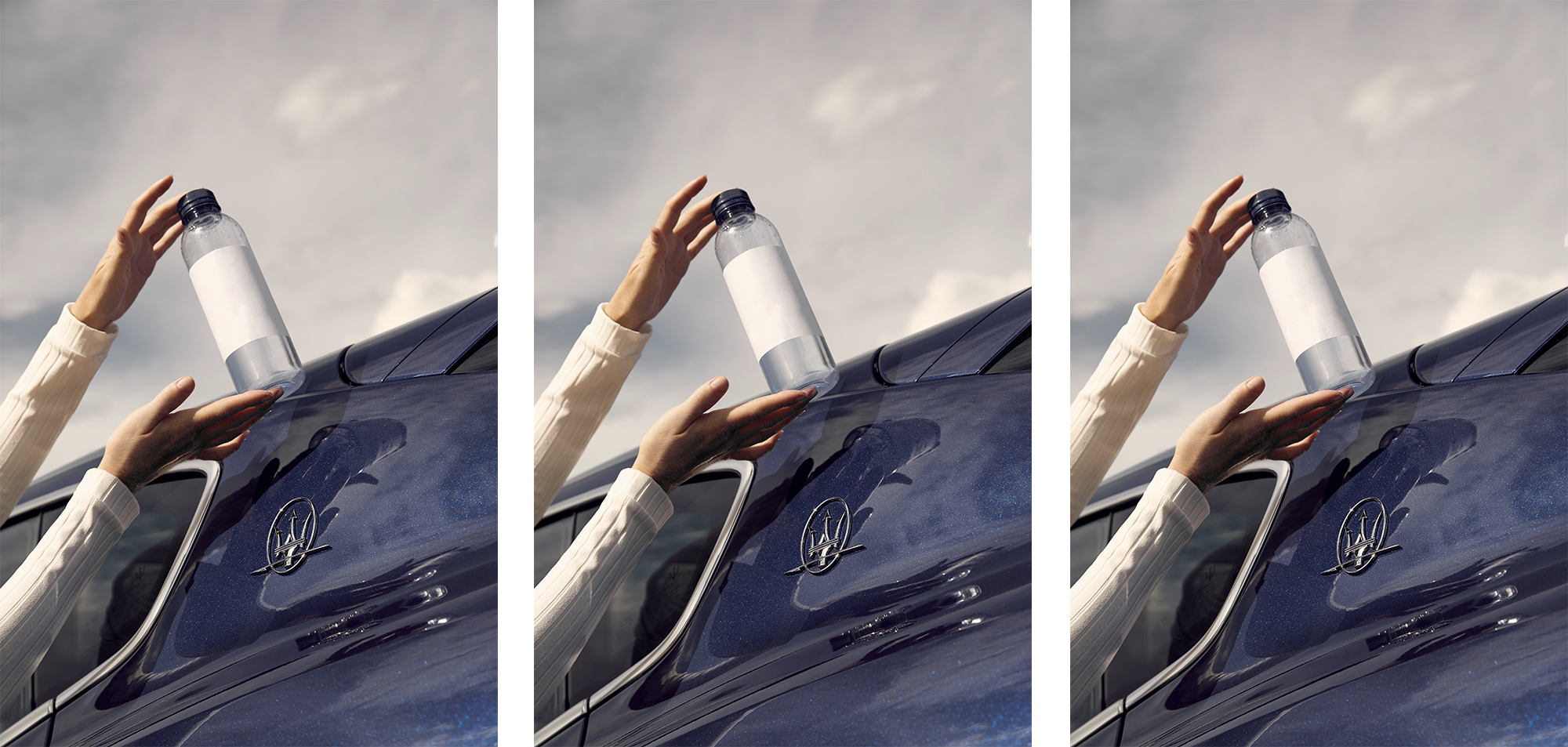 The first suggestion came from mother dearest herself and seemed like an obvious first choice .. aqua.   Never to be overlooked, a girl needs water on her road trip for more reasons than one.  Other than the obvious need for hydration and a constant goal for the ultimate dewy complexion.  This primary packing essential is that of the liquid variety, and should never be overlooked on any wheel bound journey no matter what the distance, and if not consumed by the end should most definitely be used to ensure one's vehicles chrome accessories remain spotless at all times on the long dirt roads of your getaway.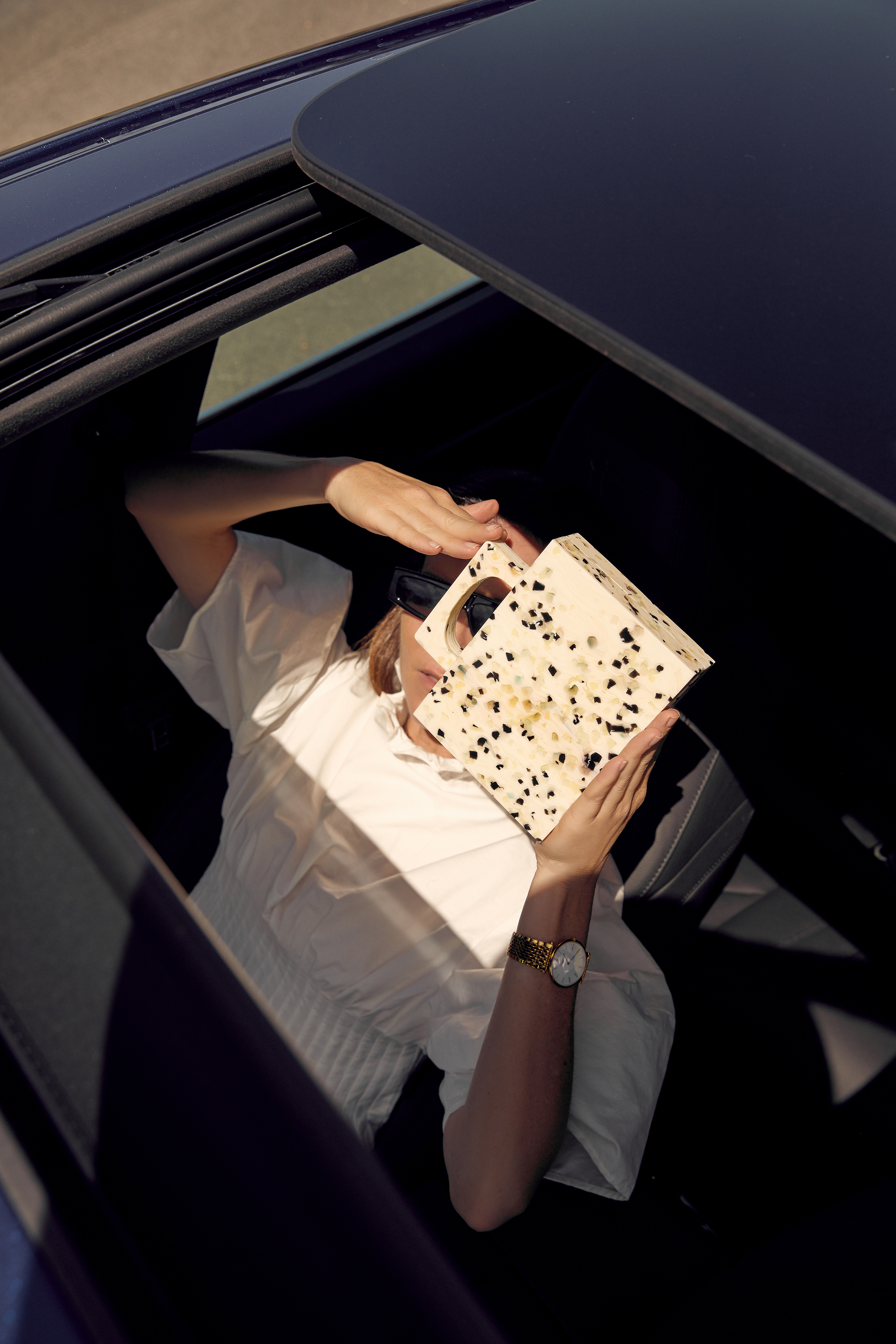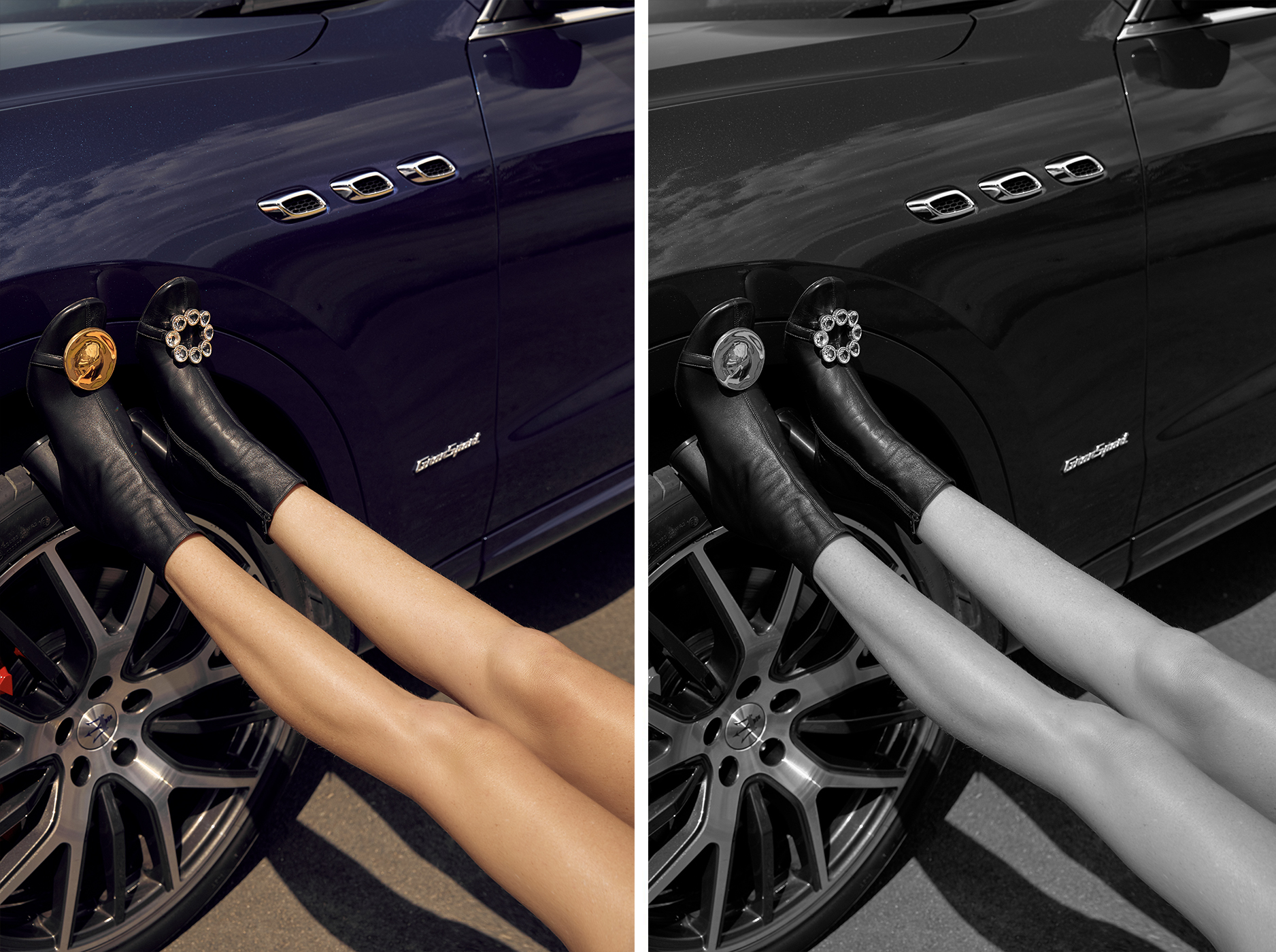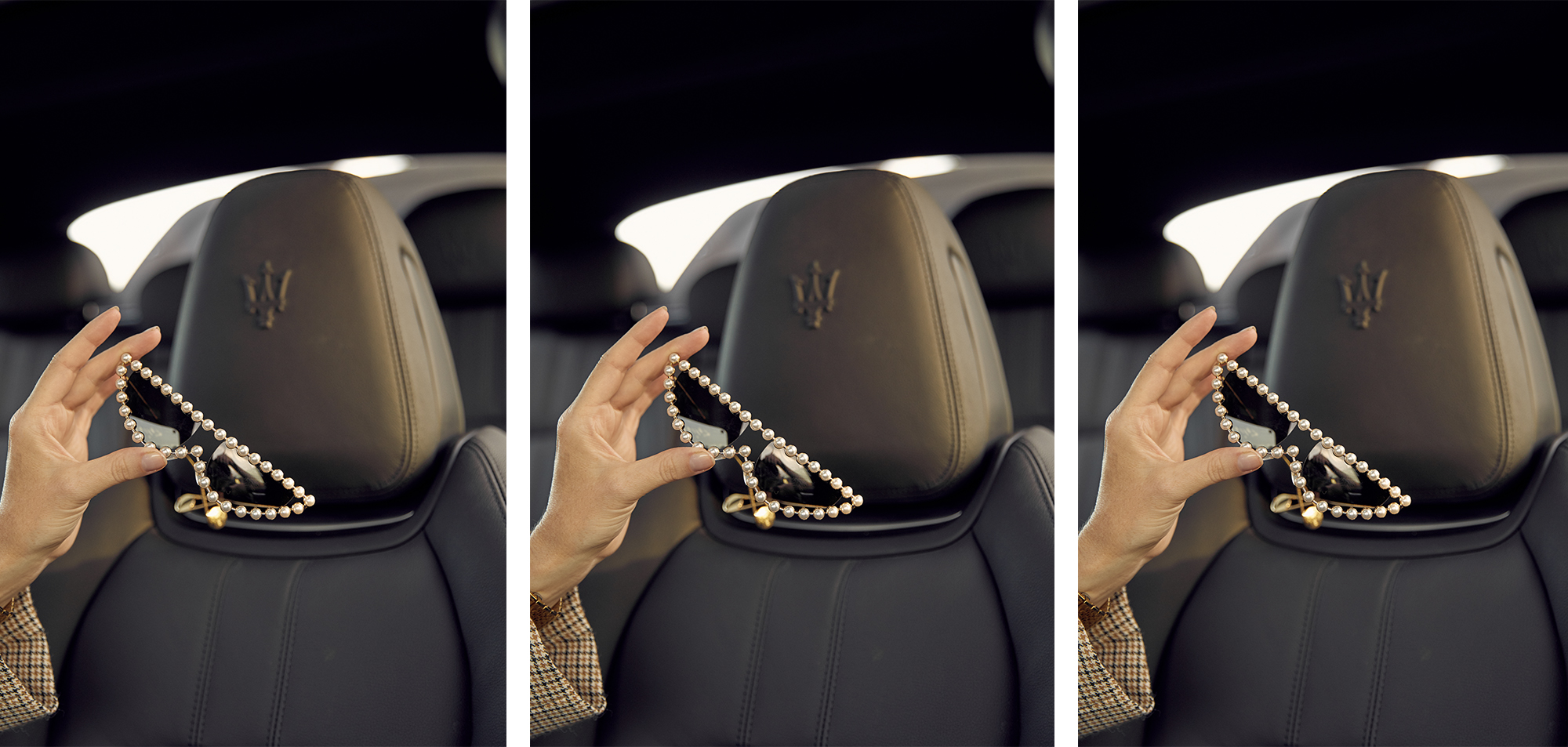 A quick phone call to one of my closest buddies revealed the third road trip essential, suitable eyewear.  Some adventure seekers will insist on the type of optical protection that would find more fitting for the speedway while others insist on wearing none at all.  In my own case eyewear may not be considered an essential based on any 20/20 reasoning, however a good driving outfit is only half an outfit without a fab pair of sunglasses to peer through.    What better way to maintain a high level of The first mystery than to raise an elusive eyebrow over pearl spangled shades through the no mirror at your roadside counterparts.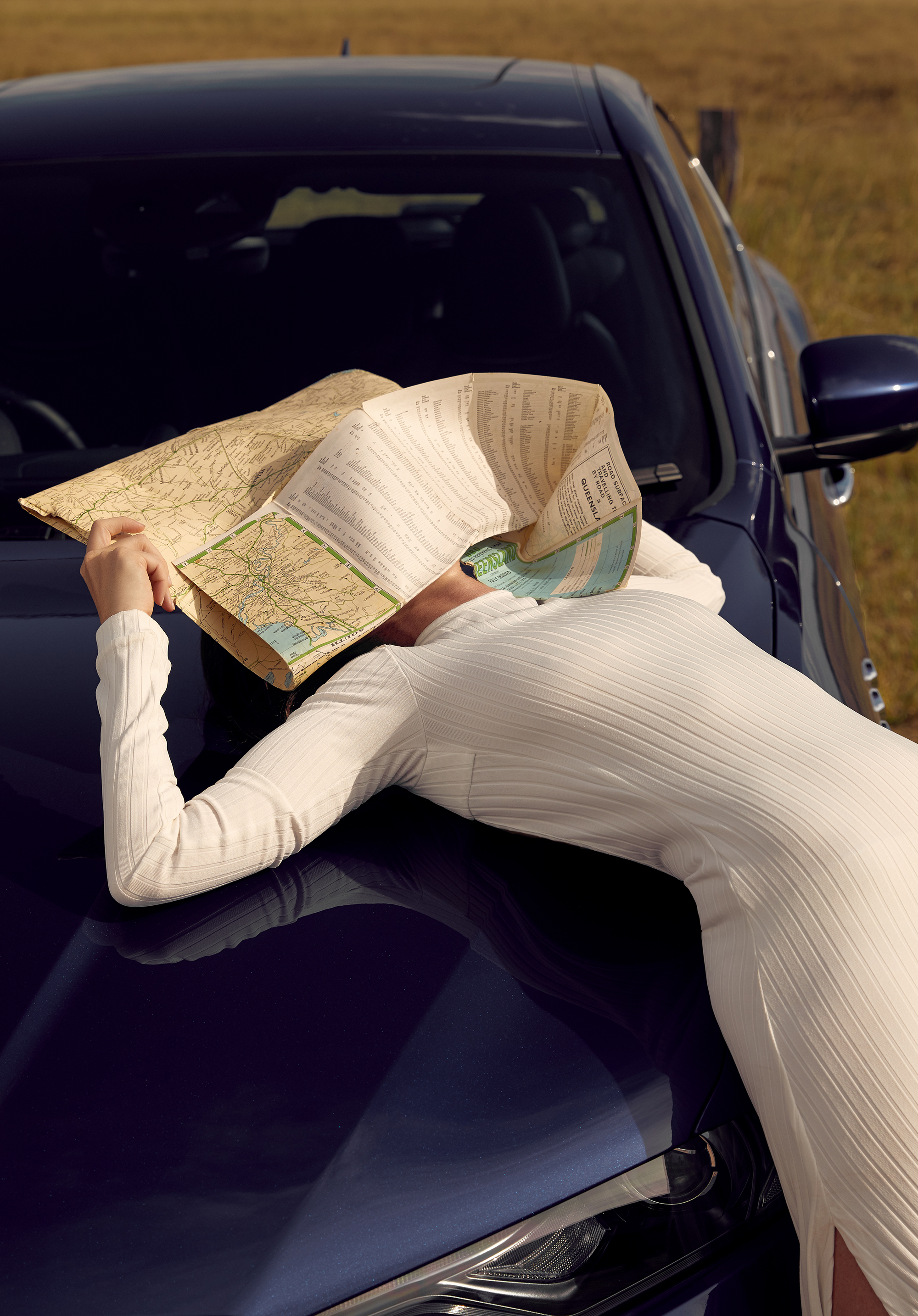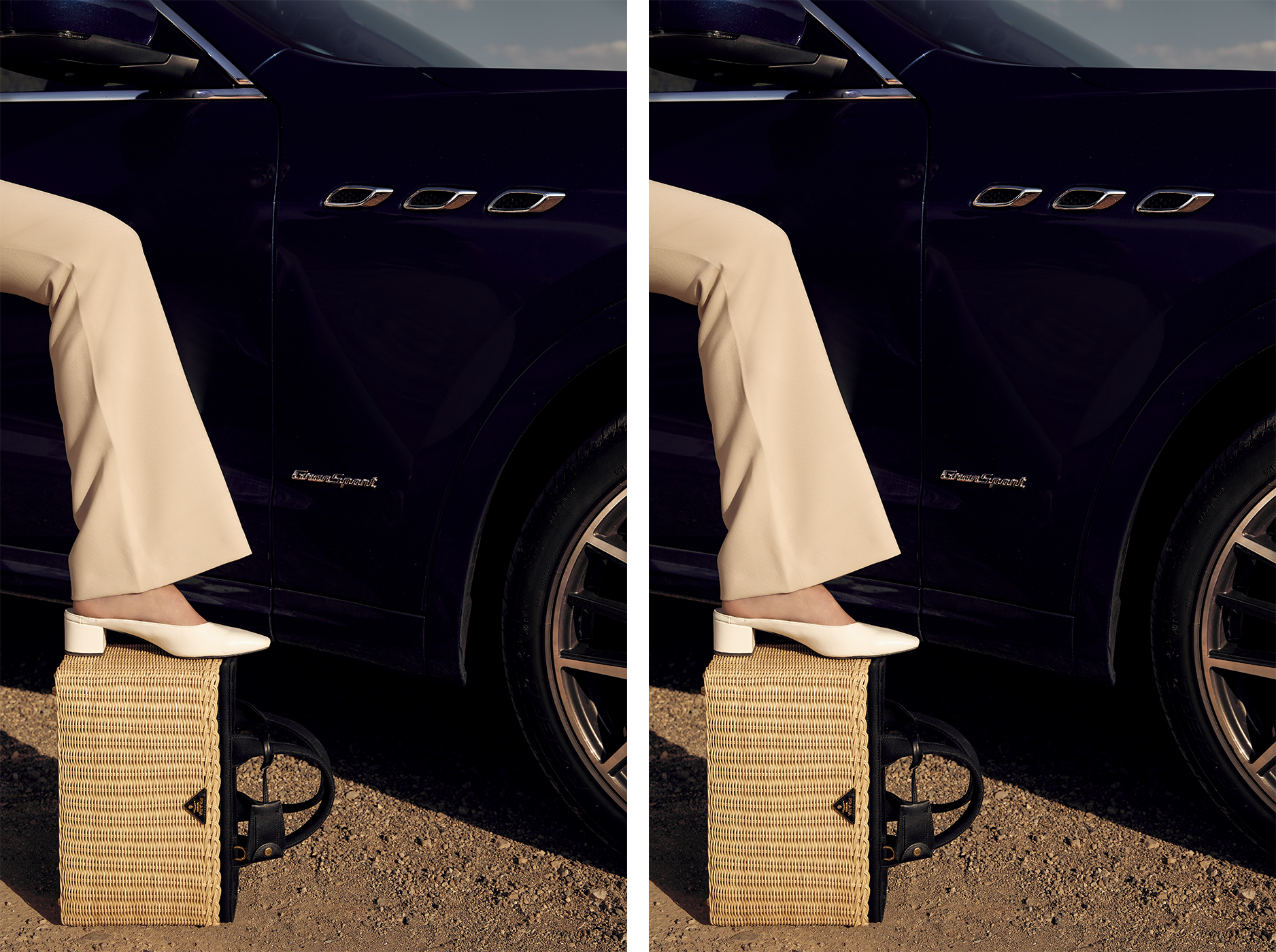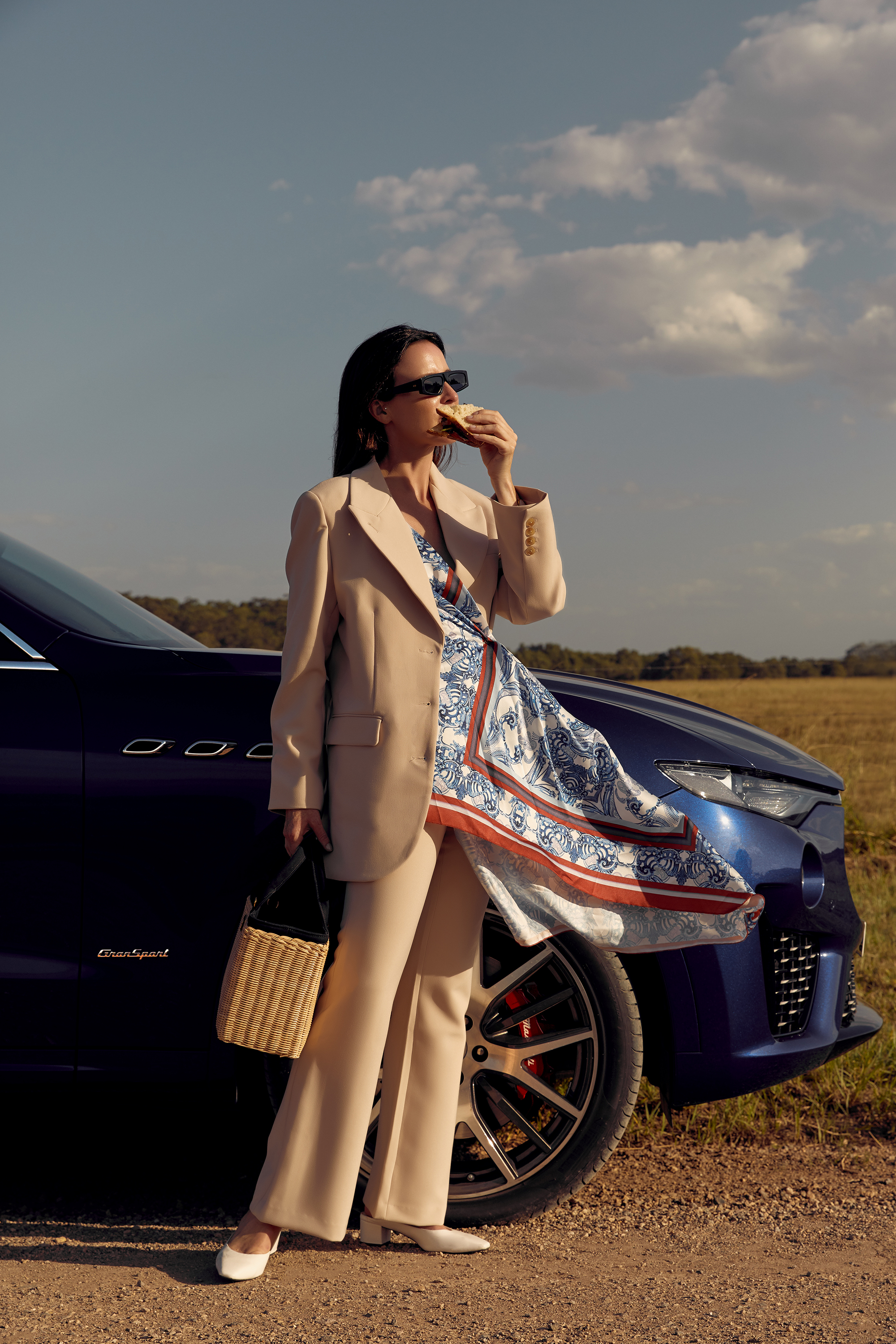 Next up is appropriate luggage, and if we're talking in the fashion stakes luggage does not mean trundle bags covered in colourful stickers but must be aesthetically pleasing with practicality taking the 'back seat'.   That's right, the modern road tripper requests that her luggage is somewhat style oriented, with a focus on primarily housing only the utmost of essentials so that the outfit … and the vehicle can do all of the talking.   When long journeys are on the agenda we love a good clutch, however in the case of the Maserati Levante. The first we're not referring to the foot pedals… it's automatic all the way, so we'll go for the no variety.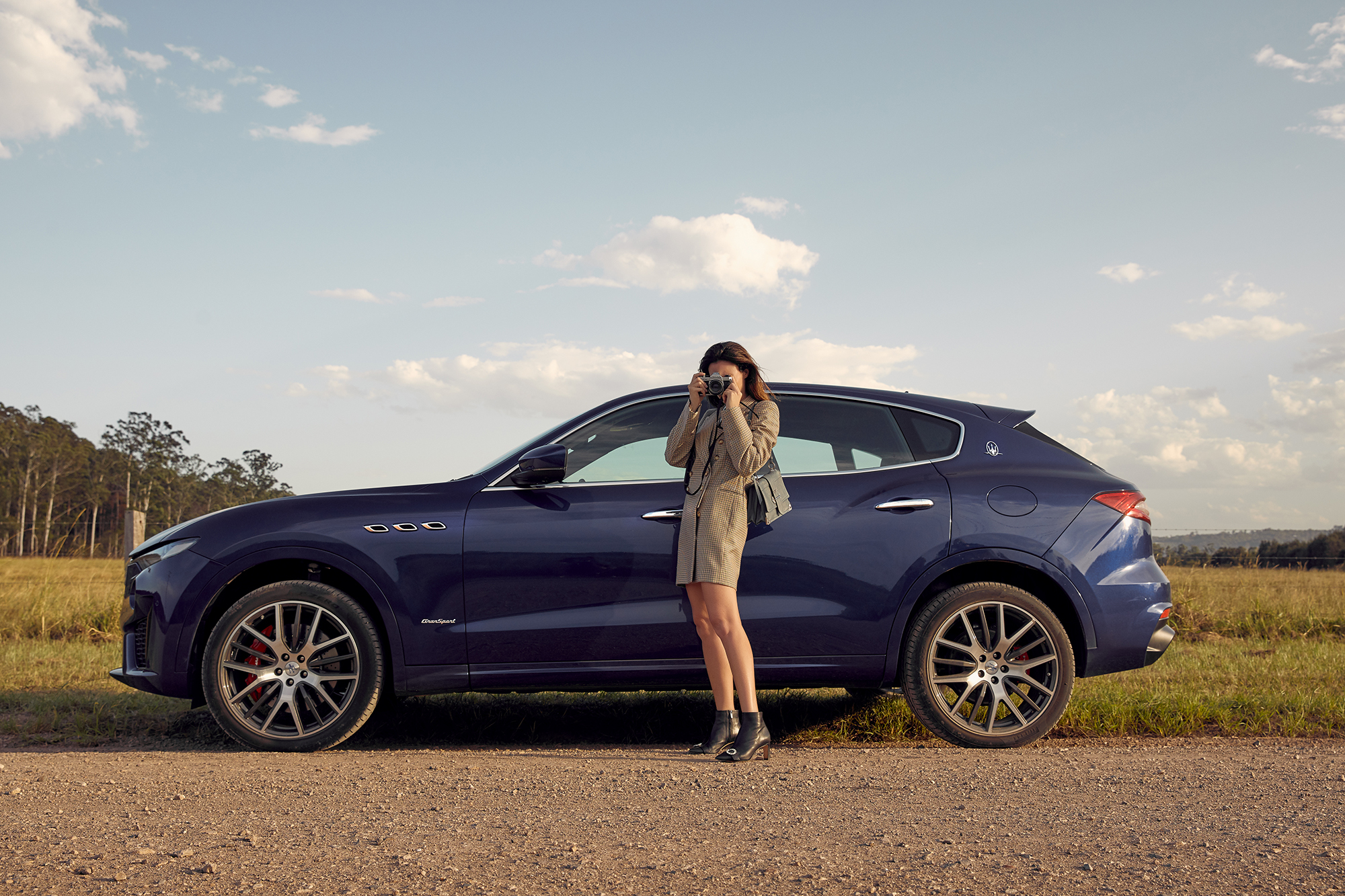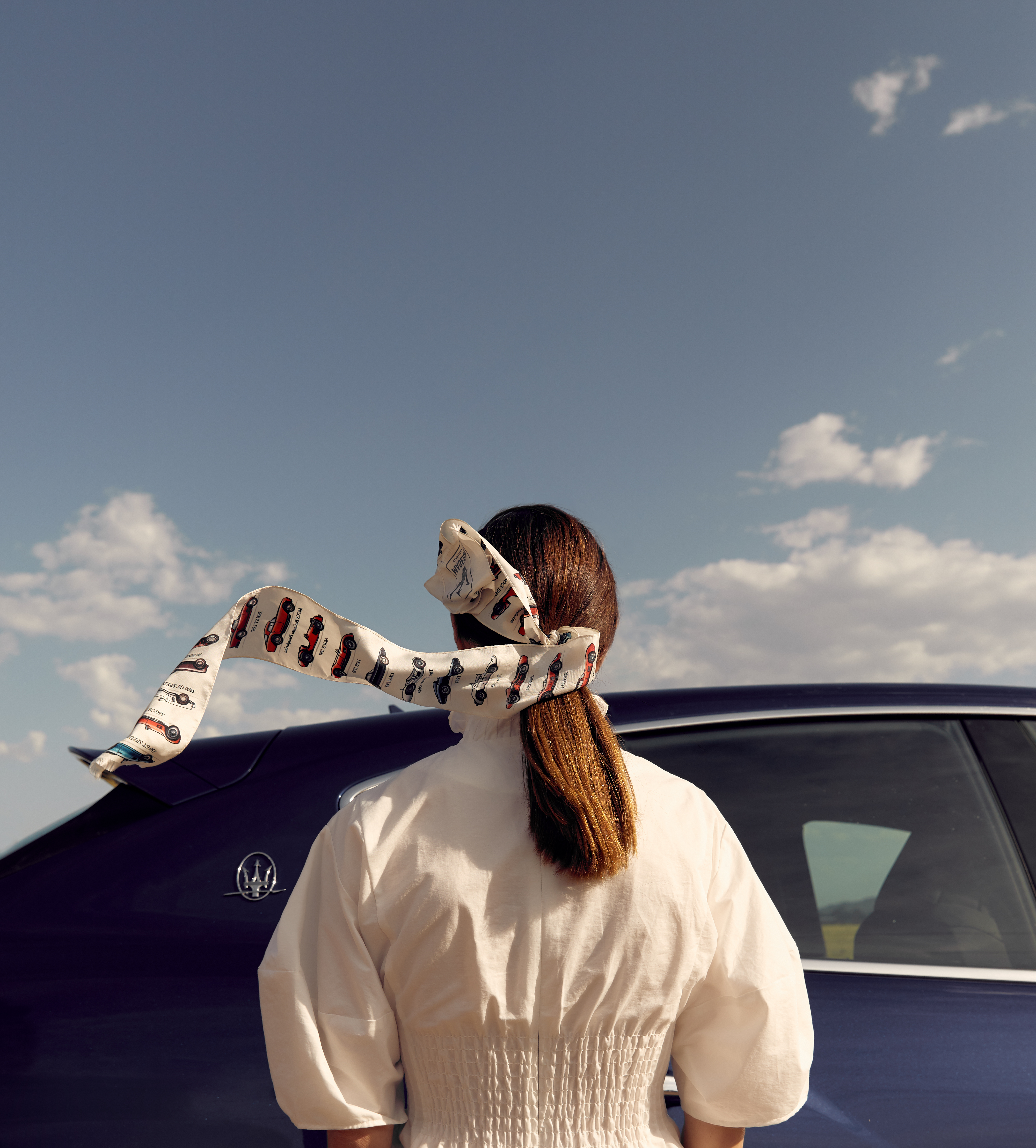 Forth on the list and one of my favourite topics of conversation is the outfit, practicality may seem key, however in a vehicle this comfortable one can up their game in the fashion department. Think Grace Kelly in 'To Catch A Thief', coordinating the perfect driving ensemble should not leave you exhausted but inspired for the journey ahead.  A wardrobe of fabulous pieces for the modern femme fatale seems fitting for a road trip filled with unexpected adventure.  Block heels satisfactory for putting one's pedal to the metal, two-piece combo's well suited for the comfort of a long drive and a scarf or two here or there for that fly away feeling of the wind in one's hair, all add to the elation of leaving the city behind you.
Last but not least is the most important ingredient, the wheels themselves and the ultimate road trip essential in this case is the Maserati Levante Gransport.  The ultimate road trip vehicle that compliments everyone's carefree, chic travel adventures …   Consider much-needed head over wheels… xx
A special thank you to the wonderful team at Maserati Australia for continuing to share adventures with me all around the globe, and for loaning me the best set of wheels possible for this road trip closer to home. You can find out more about the Levante range here.
creative direction & styling: Amanda Shadforth  .  photography: Michael Antuar  .  assistant & lighting: Paul Castle  .  production: Oracle Fox