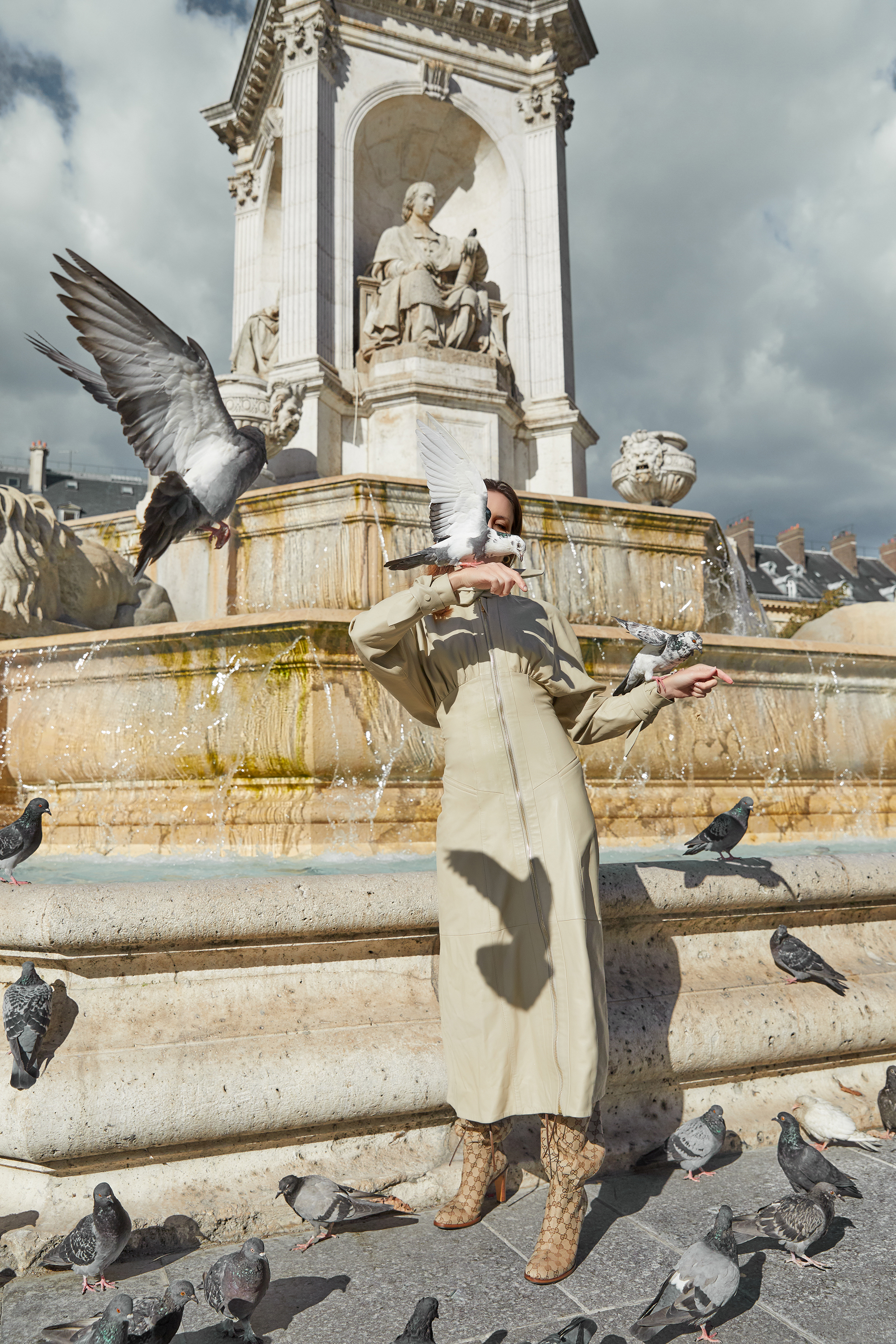 The Oxford dictionary describes nature as 'The phenomena of the physical world collectively, including plants, animals, the landscape, and other features and products of the earth, as opposed to humans or human creations'.
Nature has always been an underlying inspiration with almost every facet of Oracle Fox, hence, diving into a sea of pigeons while wearing the Zimmerann leather Tempest dress for this photoshoot… Much to the dismay of my team and some rather shocked cafe dwellers across the street.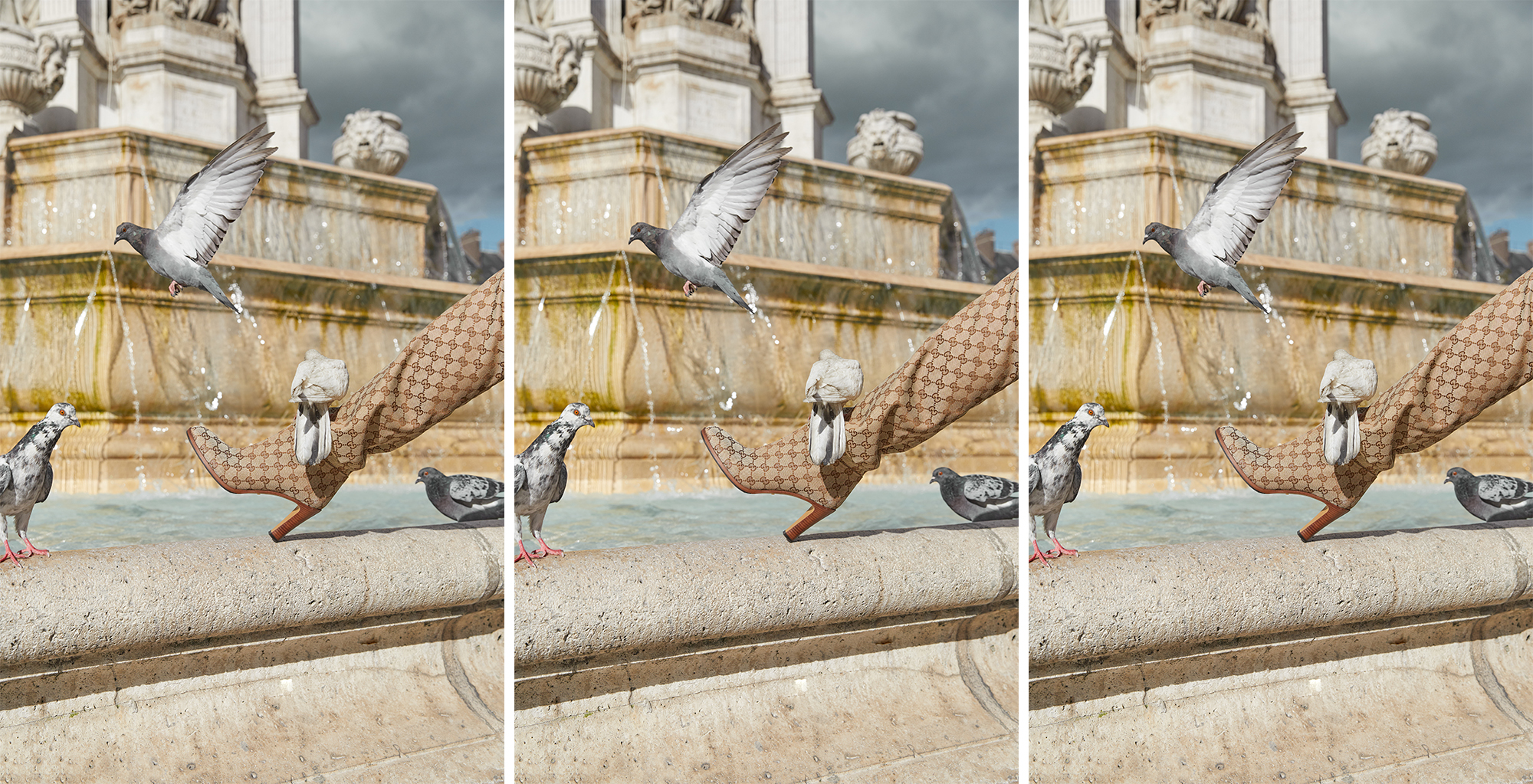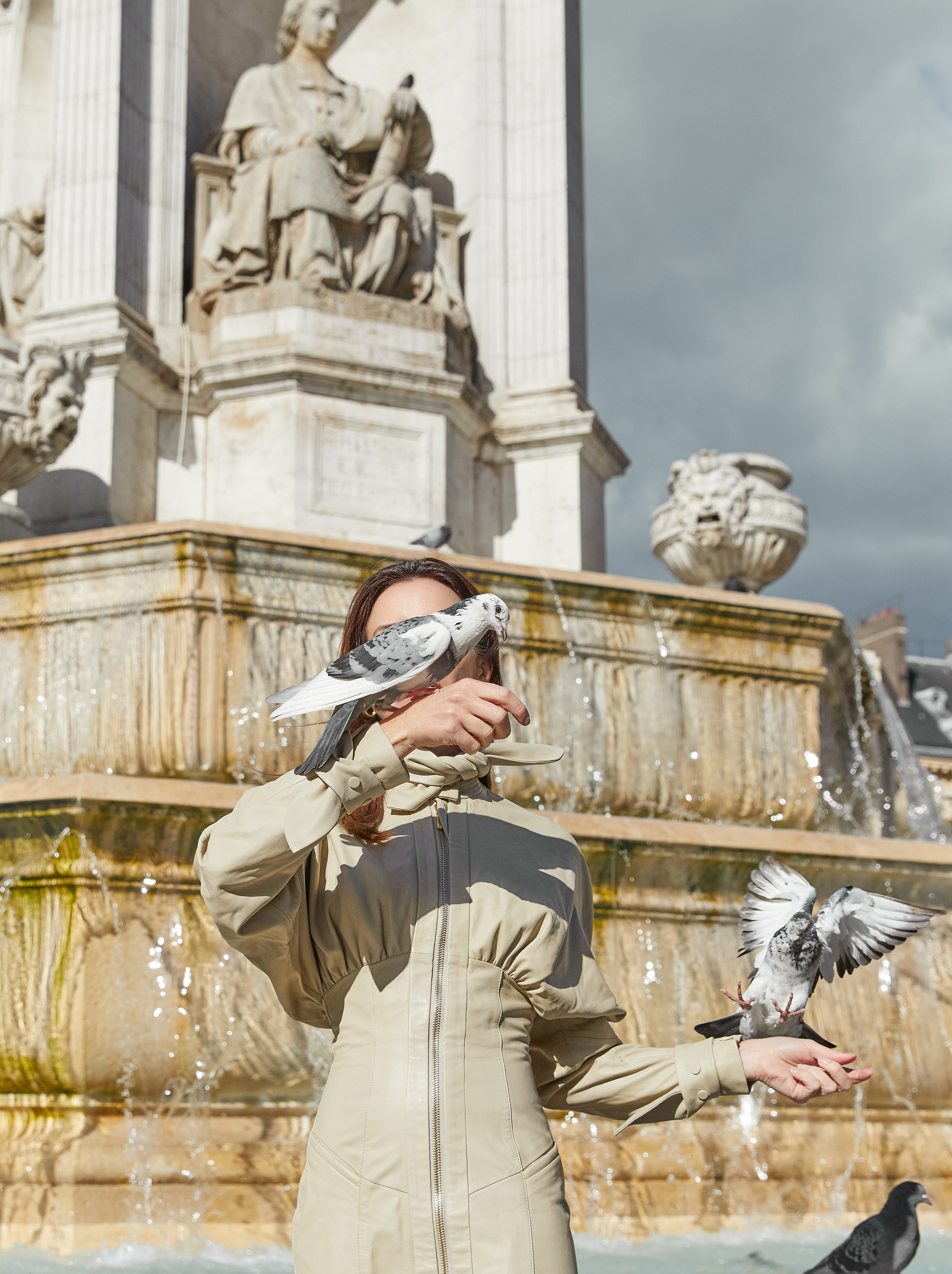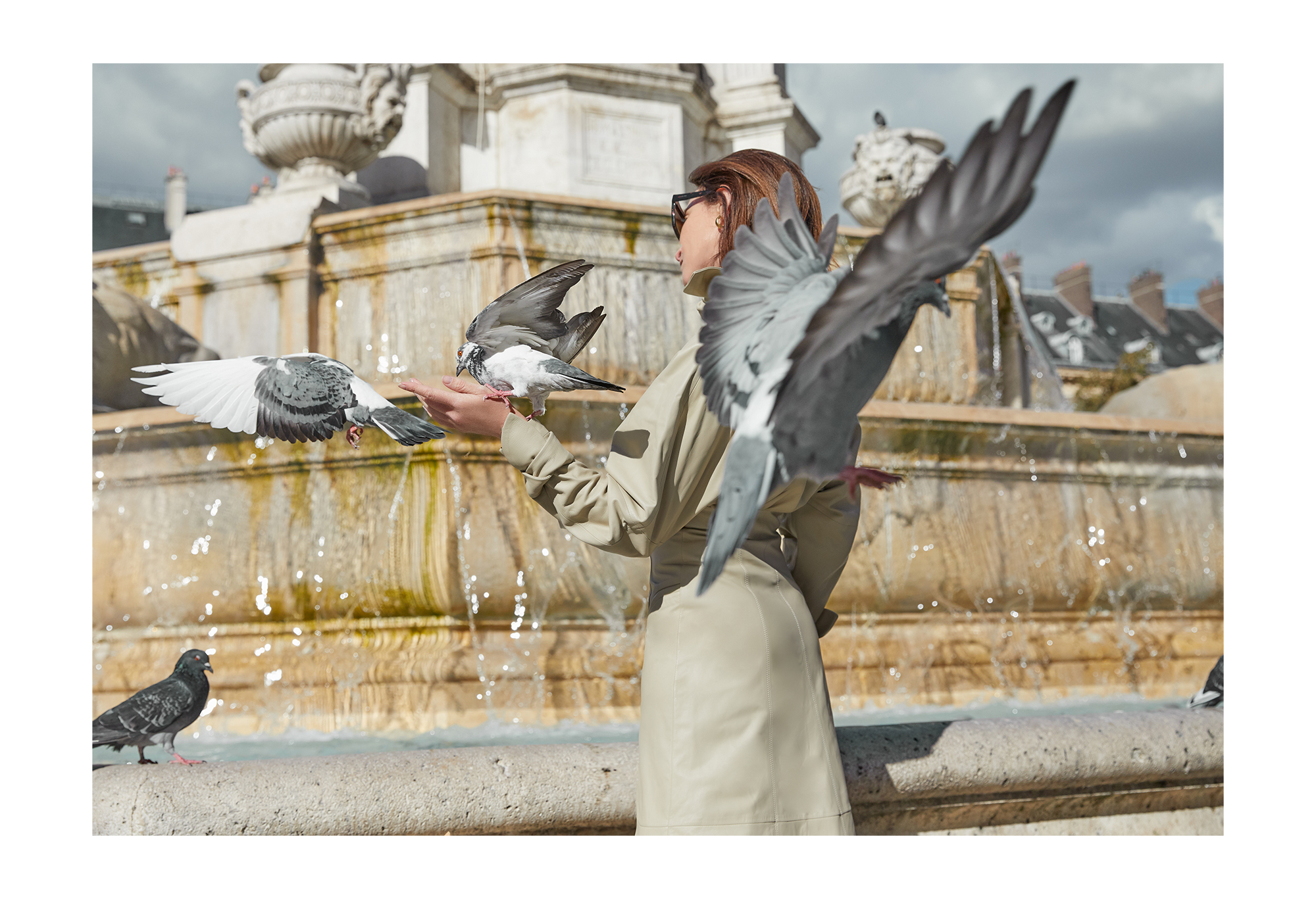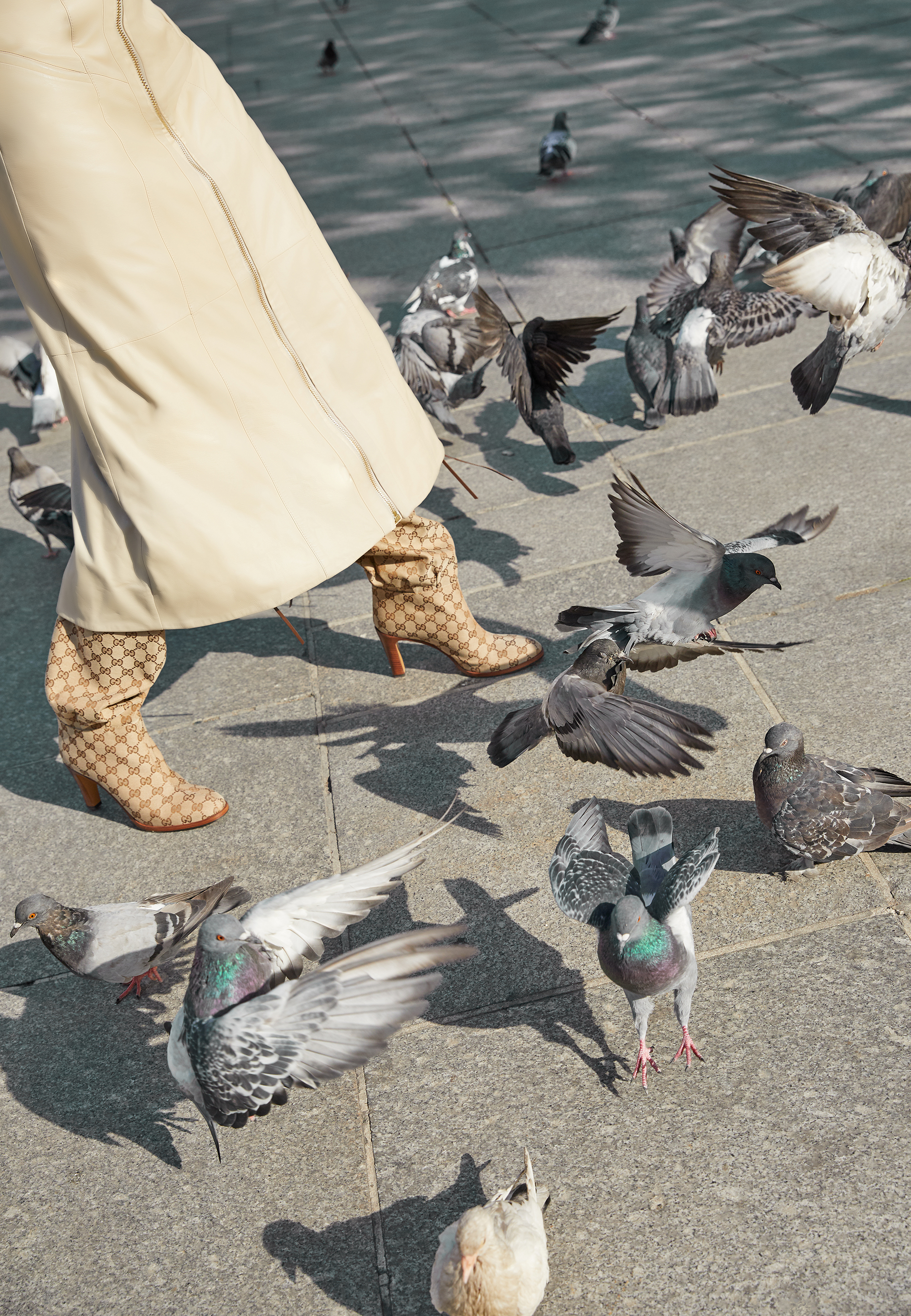 Some might say that the average Parisian pigeon is hanging around for the leftover french fry or the crumbs of your crispy baguette – but not us. Who are we to say that pigeons in Paris aren't attracted to a pair of Gucci GG Canvas boots like the rest of us? Maybe they've been eyeing off these over the knee queens since they were debuted in Gucci Pre-Fall 2018 collection, admiring how they recall the Italian house's past with the iconic monogram pattern that is so very timeless.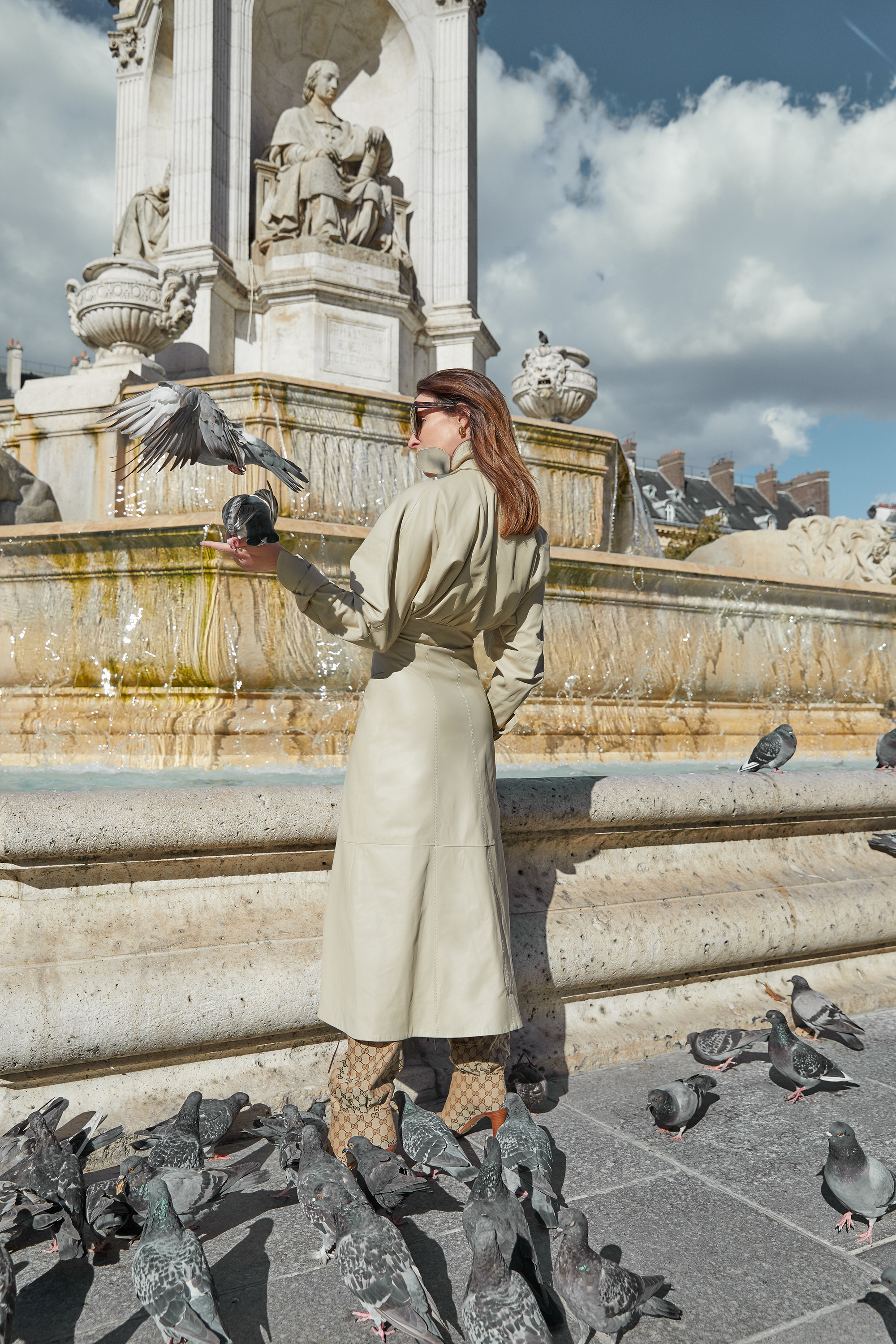 Perhaps the baguette crumb theory is more likely, but these beautiful little guys sure did know how to work it in front of the camera… You could say they know a 'wing' or two about fashion.. x