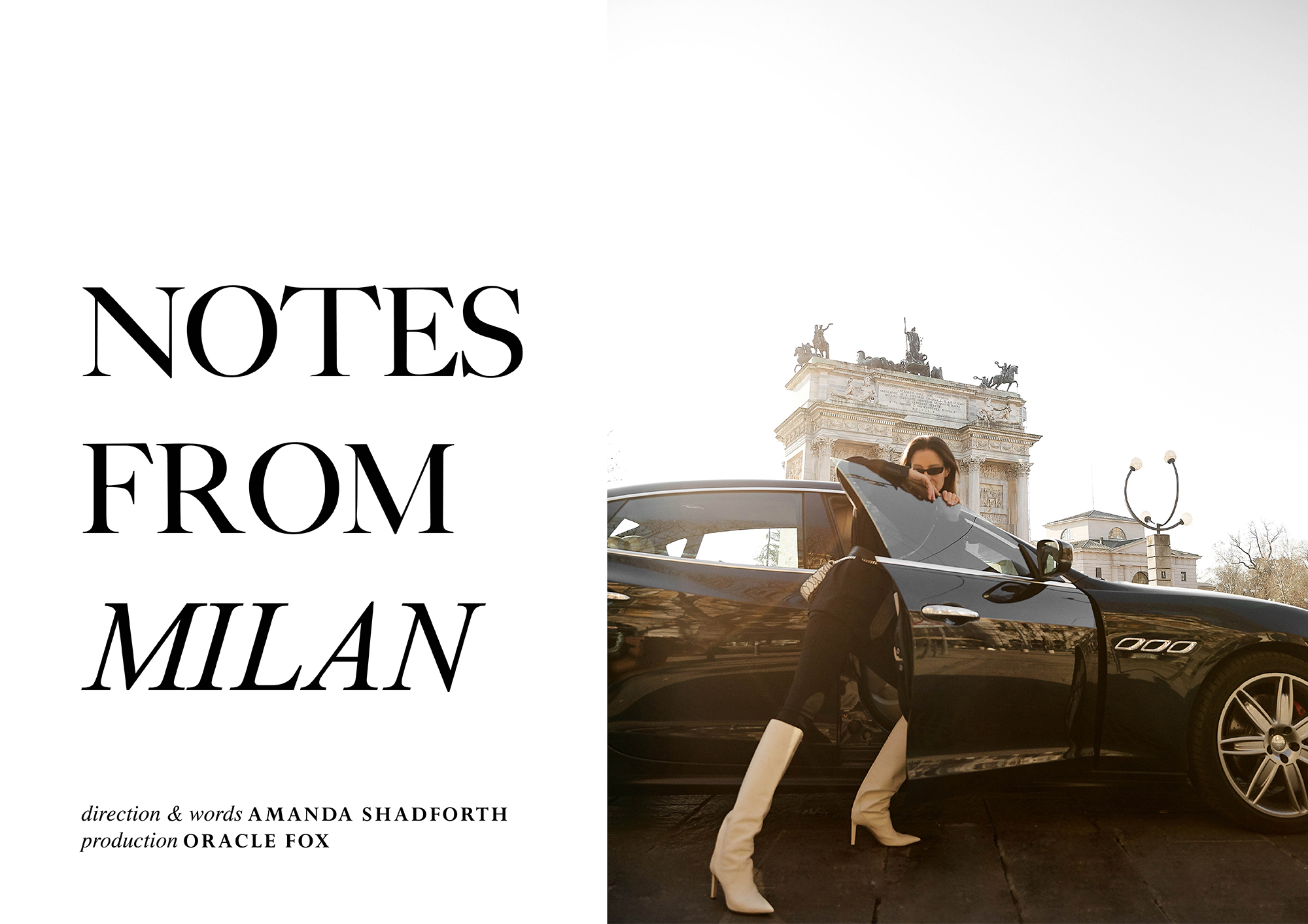 Let me begin by warning you that this is an unashamedly gushing love letter to Italy.
 

Well to begin with, if you've ever travelled to the 'Land Of Lovers' you'll know exactly what I mean.

 

Italians, in general, are typically warm, funny, animated and apparently .. and I say apparently, very good lovers.

 

But you see when I think of Italy, my mind immediately goes straight to the food!
This may have only been my third trip to this gloriously colourful country but let's just say it will not be the last .. I can just hear now the gnocchi calling my name!
Typically for me, the underpinning emotion surrounding fashion week is one of stress ie.
 

not enough time in the day, constantly running late to every appointment,

 

lack of sleep, not enough food and when in Paris .. too many flights of stairs.

 

But this season was different.

 

Cobblestone streets lined with smiling faces painted tablecloths covered in mountainous bowls of pasta, long conversations, short blacks and always my favourite set of fashion week wheels thanks to my loyal friends at Maserati.
We stayed in the cutest little Air BNB just off Milan's answer to Rue Saint Honore,
 

Monte Napoleone and just a stone's throw to Loewe, Balenciaga and maybe my new favourite restaurant Paper Moon Giardino, btw the crab linguine is a definite must-have!

 

In the morning dappled light filtered through the windows into the courtyard dotted with citrus trees and before the day began we would eat fresh avocado on toast .. yep, you guessed it not your normal fashion week!
My normal fashion week wind up is usually one focused on the nitty-gritty sartorial details, conversations surrounding silhouettes, autumn winter trends, designer inspiration and our seasonal favourite, street style.
 

But this season, I thought I would share with you a different side of my fashion week experience, my list of the most Instagrammable Milanese backdrops, all you need is good weather, a camera, and a fab set of Italian wheels to get you from A to B….