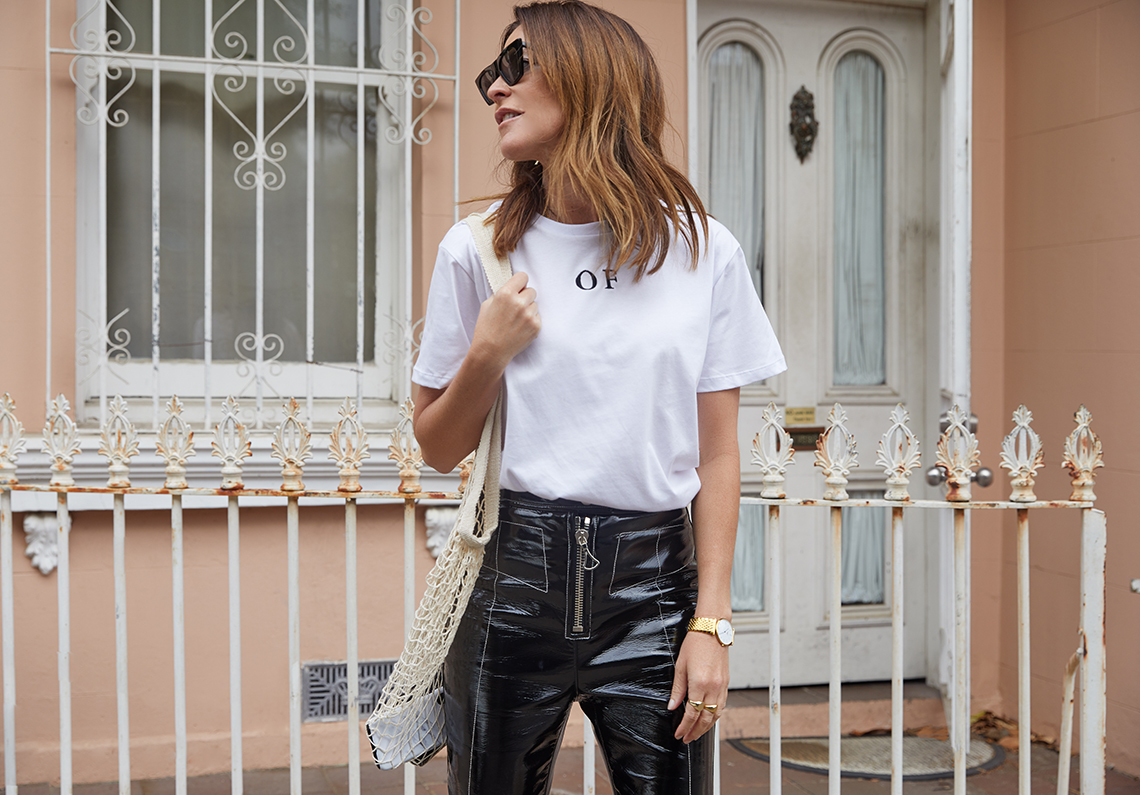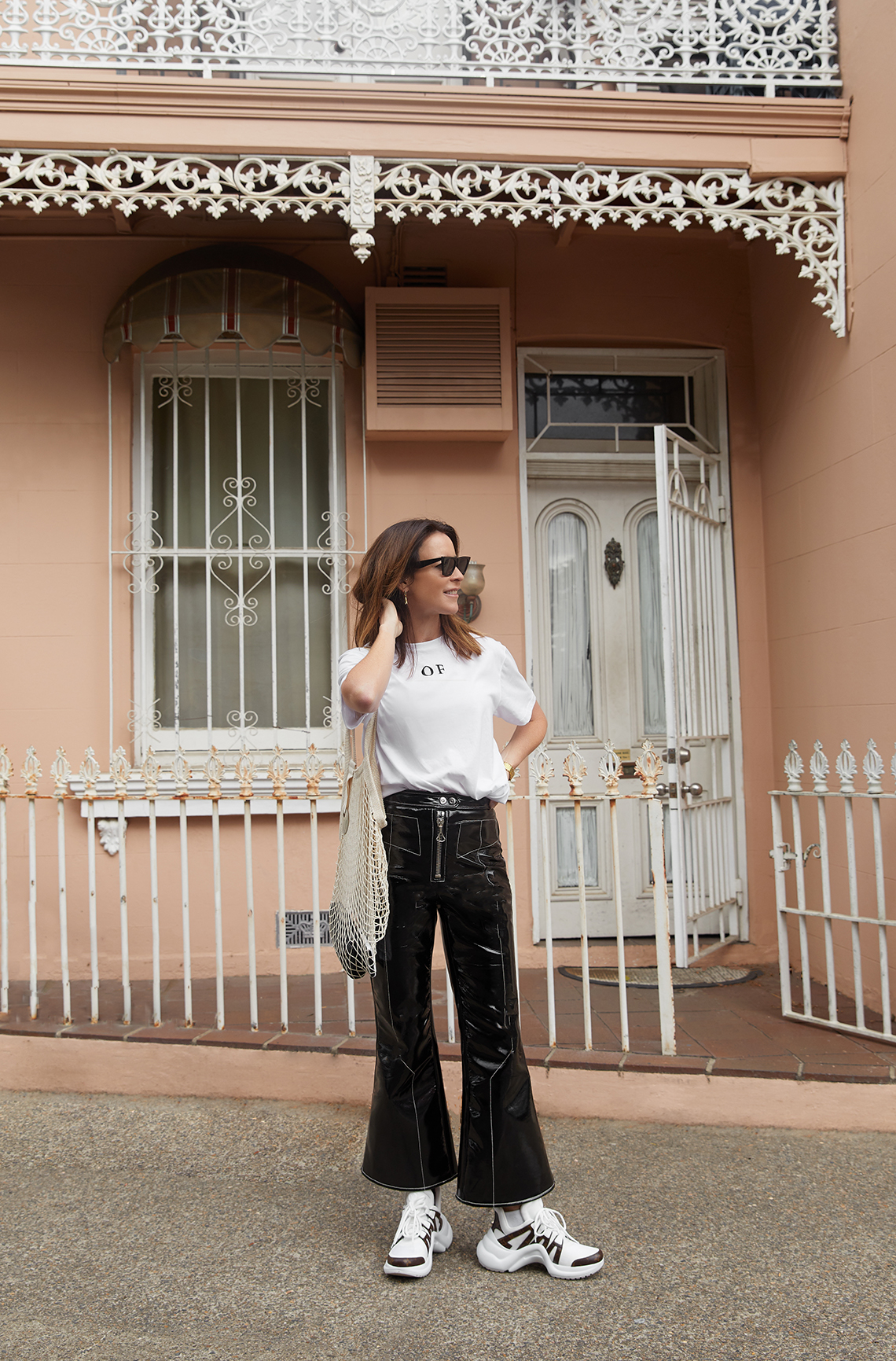 Lately things have been peachy…literally.  With Australian Fashion Week done and dusted, it's was interesting identifying the stand outs during the week along with some key trends.  Albus Lumen, Lee Mathews and Bianca Spender Resort 2019 were some of my favourite shows with a heavy focus on soft suiting in earth tones, think Céline-esque tailoring, wooden buttons and pinched suit jackets .. yeah baby we're feeling it.
Funnily enough though earthy hues and pastels have been high on our radar in recent times and while I was between shows last week I couldn't help myself when Bree (Oracle Fox HQ Manager) and I brushed past this peachy perfect wall in the heart of Surry Hills.  It's not often that I share with you my off-duty ensembles as I've often preferred to share my more editorially adventurous outfits but sometimes it's nice to share the other side.
Off-duty for me usually consists of a trouser of some sort i.e. flares, a comfy shoe in this case the Louis Vuitton Archlight sneak, and a classic T thanks to my latest venture OF by Amanda Shadforth.   I can honestly say that this kind of combo is my go-to when the schedule is a little on the hectic side, and BTW let's be real here what girl doesn't love a classic T-shirt when there's no clean clothes on the floor of her bedroom .. carpe diem to that sisters..